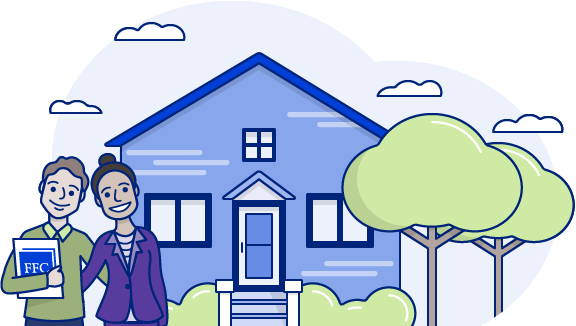 CONVENTIONAL MORTGAGE
A Conventional Mortgage adheres to the guidelines of Fannie Mae and Freddie Mac – two government-created companies built to buy and sell mortgages. It is typically paid monthly over a 30-year time-framebut additional options are also available. Factors that help determine the interest rate and payment schedule a borrower can qualify for are the applicant's credit history, loan amount and down payment on the property.
A Conventional Mortgage offers a set interest rate so borrowers always know the pay schedule and allows homeowners to eventually refinance.
REVERSE MORTGAGE (HECM)
A Reverse Mortgage or Home Equity Conversion Mortgage (HECM) is a federally insured mortgage that converts the accrued value of a borrower's current monthly mortgage statements into either cash payment(s) or a line of credit. There is freedom and flexibility in this loan option that other standard loan options cannot offer making it a strong option for borrowers 62 years or older.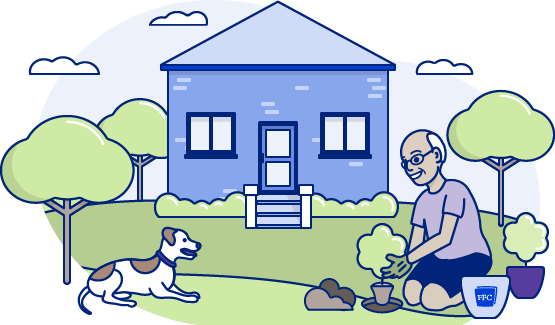 FHA LOAN
FHA loans are backed by the government and insured by the Federal Housing Administration. Neither credit nor bankruptcy affects these loans. FHA loans are fixed-rate or adjustable rate mortgages andoffer low down payments (in many cases just 3.5%), lower minimum credit qualification, 30-year fixed-rate options, closing costs regulated by the U.S. Department of Housing and Urban Development and more.
JUMBO MORTGAGE
A Jumbo Mortgage loan is one that exceeds the traditional loan limit amount for a single family home. Jumbo loans are available for primary residences and second homes, as well as vacation homes and investment properties at fixed-rate or adjustable-rate loans.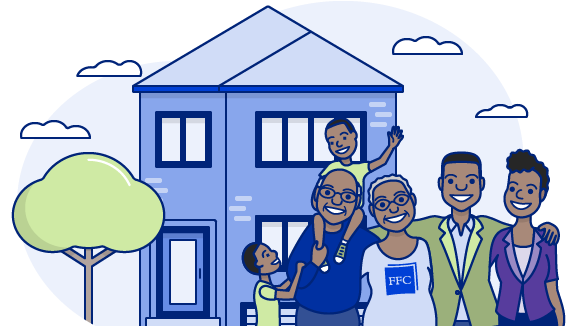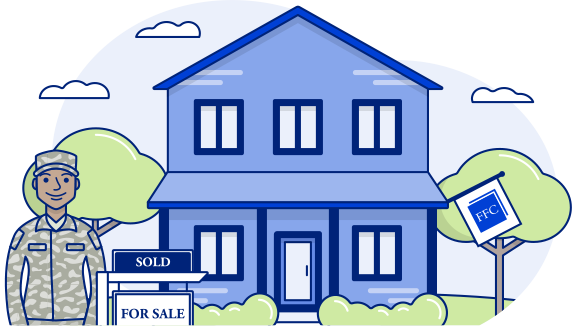 VA MORTGAGE
Through dedicated service to our country, military service members and veterans qualify for an opportunity to apply for a VA Loan - a mortgage that provides the option for qualifying veterans to purchase a primary residence without putting money down towards the sale price of the home. A Fort Funding Loan Officer is available to guide you through the service requirementsto apply for a VA Mortgage.
USDA MORTGAGE
A USDA Mortgage is a loan program designed to benefit rural residents. It is a 30-year fixed interest loan based on the maximum amount a homeowner can afford and can include closing costs, title services, legal fees, cost of escrow account establishment, etc.as long as the appraised value of the property is higher than the sale price. USDA mortgage loans do not require private mortgage insurance and are accepted by Fannie Mae and Freddie Mac. They can be used for purchase or home repairs.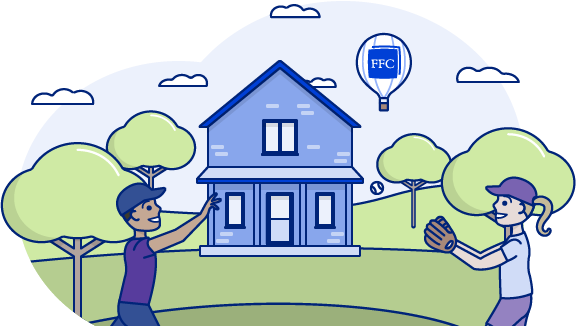 203K MORTGAGE
This loan allows buyers to finance a predetermined amount of funds into their mortgage to be used for repairs, improvementsor upgrades to the home. The loan is divided into two parts: Standard and Streamline. A Standard 203K Mortgage is not capped at $35,000 and do not require that the borrower live in the home whereas Streamlines require that the homeowner be able to live in the house.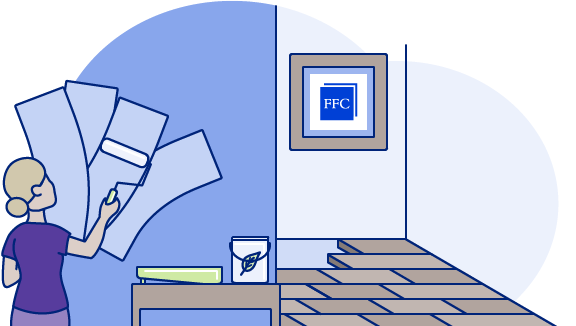 We have many more loan options available. Speak with a Fort Funding Corp. Loan Officer to find your perfect fit.
How much house can you afford?
Reach out to our team to get started, free of charge.